YOUR VISIONS, REALIZED.
Capnovate Construction is your go-to home builder in Bergen and Passaic County New Jersey. We create awe-inspiring residential properties, interior spaces and exterior spaces in which to live, entertain and thrive. Our new home and new construction building services ensure that our team of experts are with you every step of the way. If you are looking ahead to the construction of an entirely new property built around you – or are seeking a renovation overhaul, Capnovate Construction has you covered. Here you'll find insight into the ways in which we work, and how we achieve the incredible for the luxury, living spaces that our clients seek.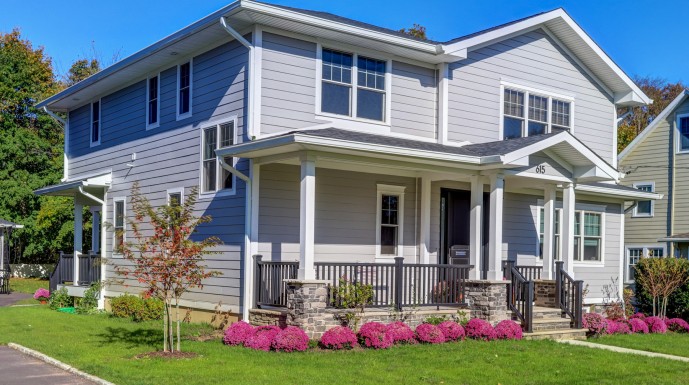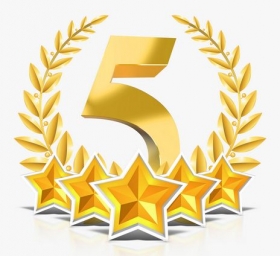 5-Star Rated Company
Capnovate is recognized for its quality workmanship, communication and superior customer services. We stay in communication with you, making sure we pay attention to the tiniest details because what matters most is that we get the job done right, and always to your satisfaction. Our goal is to go above and beyond your expectations
Request Information
Major & Minor Renovations
Your visions articulated – your space remodeled and renovated.
We've secured a hard-earned reputation for excellence as re-modelers – adept at projects that range from a complete gut to mere additions. Yet beyond technical capabilities and expertise, it is perhaps our client-centric approach that has ensured we've achieved such standing.
In essence, this comes down to one thing: respect. We hold a great respect for the visions of our clients – our role is to bring these visions to life, however these may be defined. Couple this focus with an attentive service, and experts who simply listen at every stage of the game, and the results speak for themselves. This is very much a collaborative effort with the same focus held between us, and you – the client.
Quality of craftsmanship and exceptional service. It's a simple combination yet an essential blend for renovation projects that achieve all that you initially envisage.
Contact Us
Custom Homes
Blueprints of dreams, beautifully brought to life.
Embarking on a new custom home is an exciting yet imposing proposition. We understand just how you may be feeling – which is why discovering the right partner for your project is so important.
With more than two decades in the home building realm, we've earned quite the reputation for being the builder of beautiful homes. Our previous clients reference our quality of craftsmanship and unrivalled knowledge of our field as they pass along our details to others.
Beyond the quality of design, however, lies an equally as important factor in what we do – and that's the strength of our relationship with you, our client. After all, it's not only beautiful homes that we create, but also solid, seamless relationships between client, designers and suppliers.
Our approach, from the very first consultation, will incorporate your timescales, feasibility and budget – ensuring that you're always in the complete picture.
The new home construction that we create for you, will be a complete embodiment of your visions.
Contact Us
Additions
It happens all of the time. You have a great home site in a desirable neighborhood from which you have no intention of moving. However, life takes a turn, and suddenly your house requires more usable living space to keep its dream home status. Alternately, you may choose to take your living standard up a notch with a new sun room. Neither scenarios are big issues since you wisely assessed the home site's potential for building additions prior to buying the property. When it's time to put those room addition plans into action, we can help.
Our talented team has years of experience generating single and multi-story room additions in New Jersey. We take time to find out about your functional requirements for the new space as well as the lifestyle that inspires the new room. We present our ideas to you and take charge of project details from start to finish as soon as you approve the design.
Contact us
203k Contractor
Many older homes possess classic exterior style, but their interiors may have fallen into disrepair. Even if these home interiors have been properly maintained over the years, they're still likely to be outdated and in dire need of a professional makeover. If this scenario reminds you of your home or investment property, you should contact us so that we can discuss your options for a gut rehab.
Our gut rehabs give you the opportunity to design and build custom living spaces while keeping your home's exterior architectural details that make it special. Besides generating premium designs, our team of design-build experts specialize in reusing good-quality materials and making homes more sustainable. At Capnovate Construction, that means repurposing hewn wood from antique doors and framing and using them elsewhere in the home. It also means wiring and structuring interior living spaces in ways that conserve valuable resources. When you use a professional design-build company such as ours, you don't have to worry about obtaining needed building permits or attending inspections on your own; we handle all of the construction details. Our construction professionals are also trained to safely remove hazardous materials such as asbestos and lead paint that were common building supplies years ago.
Contact us
Interiors
Every element of your interior, stylized to your exacting standards.
Commissioning an interior designers delivers in more ways than one. They ensure cohesiveness, and a project that runs seamlessly; they can foster your ideas and mentor your visions; ultimately they understand the demands and technicalities of your project, and may act as the critical go-between for a same language that is spoken between every professional involved in your project.
An interior designer endeavours to understand you – they learn about your preferences, your style and all that it is that makes you, and your envisaged living space, unique. From the start of the project they'll work hand-in-hand with you – from 'napkin' sketches and idea exploration – to the choosing of finishes, tiles, cabinets, colors and textures. All in all an interior designer, alongside our design and build services, achieves a home that is beautifully, individually yours, from the outside, in.
We'll happily work with your retained interior designer, or we can highly recommend ones we work with.
Contact Us