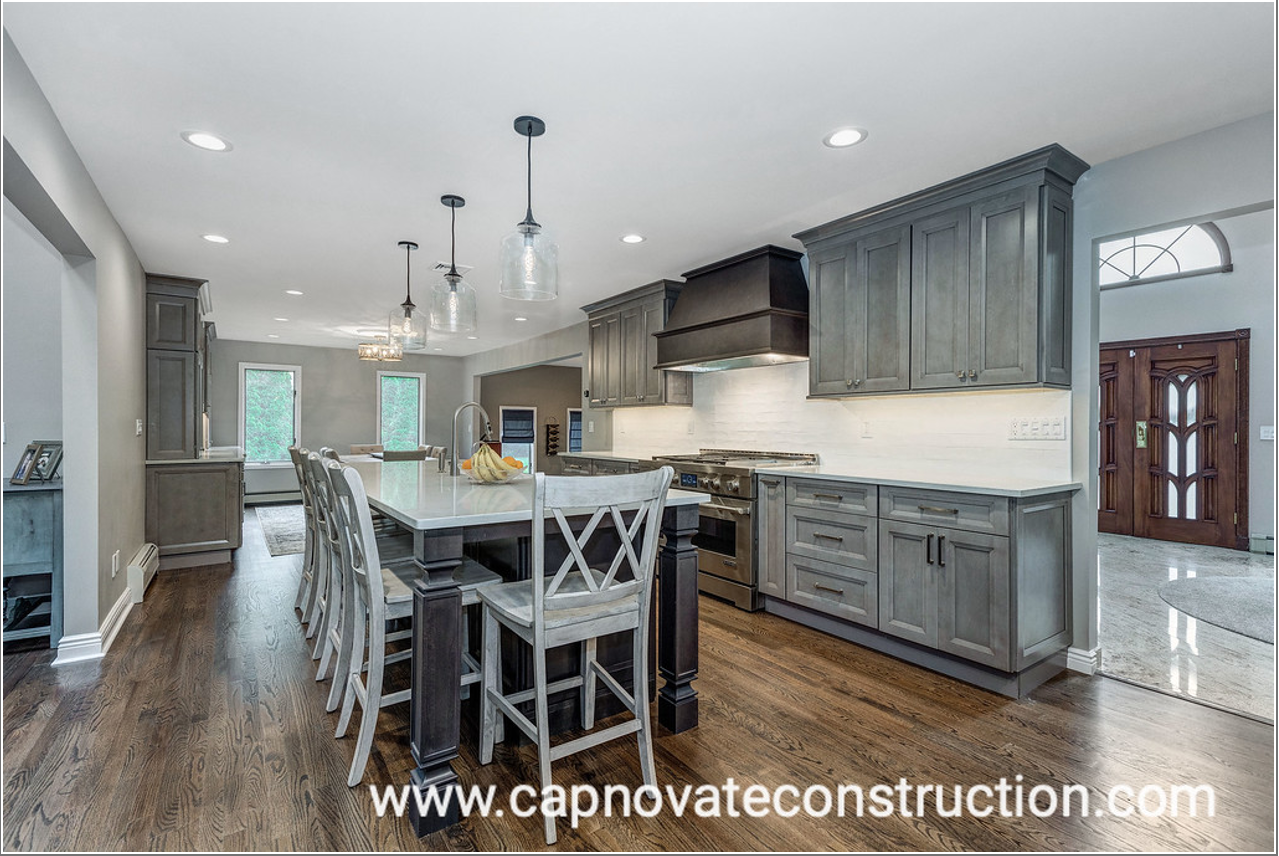 Top 4 Tips to Stay on Schedule During a Kitchen Renovation
Posted on June 14, 2019
The kitchen has often been described as the heart of the family. Family's bond over preparing meals and the kitchen is commonplace during get-togethers.
Finally, after years of dreaming, the time has arrived to start the kitchen remodel. Whether you are gutting your kitchen for a full renovation or just simply updating some existing cabinets.
Capnovate Construction understands how daunting a kitchen remodel can be. We are here to help make the process as painless as possible, having completed many kitchen projects.
Here are some great pre-construction tips to help your project stay on schedule.
1.  Secure the proper permits:
While building permits are often seen as a dreaded hassle, they are to ensure safety. And certify the construction meets all building code regulations.
A reputable contractor understands the consequences of not obtaining permits. For instance, if you get caught remodeling without a permit, the construction will come to an abrupt halt—costing you time and money. Even if you succeed in completing the construction without proper permits, trouble could be looming in the future if you try to sell your home or have a homeowner's insurance claim. If your contractor suggests saving money and time by skipping the permit process, it's time to consider another contractor.
At Capnovate Construction, our goal is to provide a quick, safe kitchen remodel without you dealing with the extra hassles of obtaining electrical, heating, plumbing, or other permits needed for your project. We secure all building department permit applications, adhere to all building code regulations, and also deal with the inspectors during the project so you don't have to.
2. Budget for the Unexpected:
The truth is no matter how prepared you are with pre-project planning—things happen. This holds true in remodeling. When the demolition begins and the walls and floors are opened, there could be unforeseen water, termite damage or plumbing that needs replacing.
When the unforeseen becomes seen that doesn't necessarily have to throw everything off schedule. Be prepared with a contingency budget of 10-20% above the estimated project cost to help combat the unexpected.
If your kitchen remodel goes smooth and you don't use the contingency budget. Perfect. Take some of that money and celebrate your new beautiful dream kitchen.
3. Be Prepared:
The best way to ease some of the stress while the renovation is in process is to be prepared.
● Remember, if you are engaging in a full remodel, you will need to empty your kitchen of all items.
● Prepare a designated place to serve your family meals.
● Set up a temporary kitchen.
● Invest in paper plates and plastic utensils.
● Budget extra for dining out or purchasing extra "heat and eat" prepared meals.
● If possible, consider renting a camper to use as a temporary kitchen during the renovation.
4. Hire a reputable contractor:
Unfortunately, not every contractor is honest and dependable. This is something that Caitlin Smith, our latest kitchen remodeling project, had to deal with.
"Capnovate gave us our dream kitchen! When our first contractor quit on us a week before our start date, Capnovate came to our rescue. They are highly professional. Each team that came in to do work, from demo to plumbing to electric to installation, was thorough and clean. Everyone paid attention to the every minor detail throughout the whole project and our project manager, Mike, kept everyone on task and on time. I highly recommend Capnovate Construction for any home remodeling project!"
Capnovate Construction understands kitchen remodeling. During the construction process, you will communicate with us frequently by email or text. You will receive updates of progress to ensure that you are aware of each stage of the project.
You can relax knowing your kitchen is in good hands.
Here are the pictures of Caitlin's new kitchen.