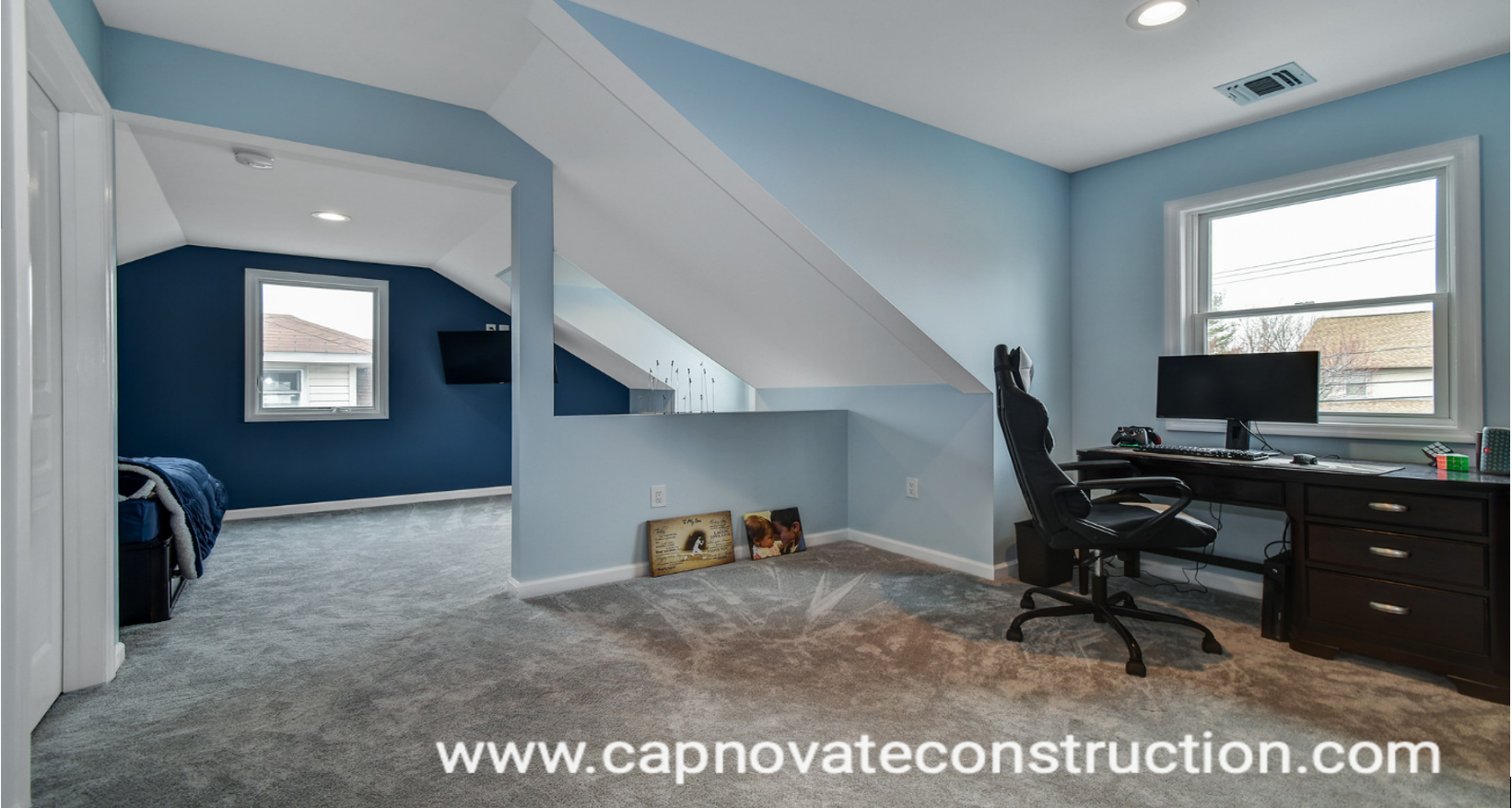 How a House Addition Can Increase Your Home's Value
Posted on June 19, 2019
There's no way of getting around it — home additions are very expensive. And despite the hefty price tag, you shouldn't always expect to get a complete dollar-for-dollar payback on your home remodel. A lot depends on the kind of addition you make, the size and condition of your house, and other factors. But if done right, an addition will greatly increase the value of your home. Below, we will talk about a home addition we recently completed in Hasbrouck Heights, and how we increased its value by adding a level, and converting it from a cape cod to a colonial.
More Square Footage
We recently completed an Add-A-Level home remodel in Hasbrouck Heights. By adding an additional level, we were able to add an extra bathroom and 2 bedrooms to the house. The second bedroom we added is large, so it can be used as a master bedroom or can double as a home office.
Plenty of Light and Space
Nobody wants to live in a dark and cramped house. A sure-fire way of increasing the value of your home is to allow for plenty of light and space in each room, and making the home feel more open. Rooms that have high-ceilings, are open, and allow in plenty of natural light will do the most to add to your home's value.
For example, take a look below at a room we added to the Hasbrouck Heights home. As you can see, the room is broken up into two sections, but in a way that isn't obtrusive. It has high ceilings, as well as three windows that let in plenty of natural light. This all gives the room a very open and "homey" feeling.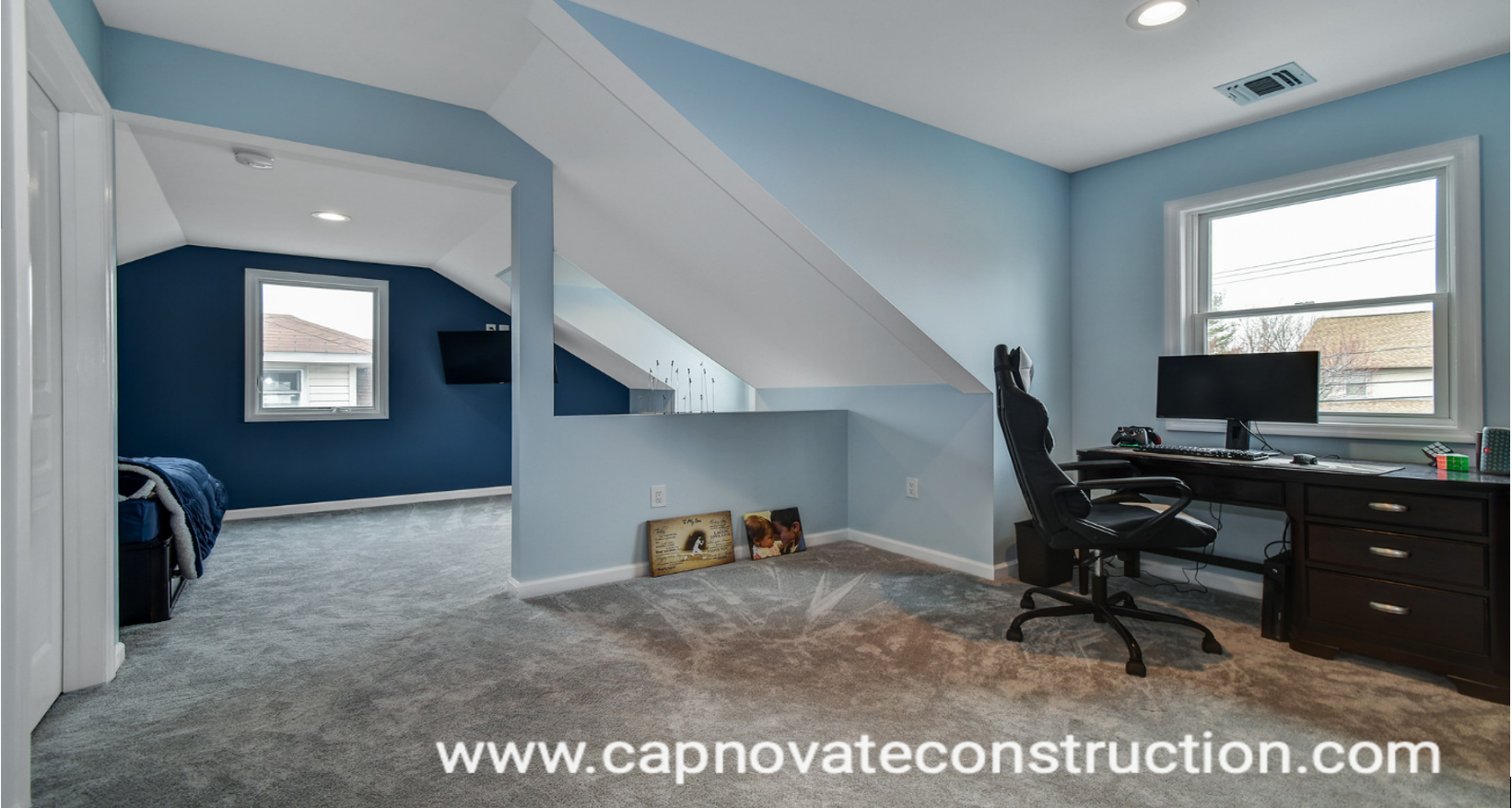 Curb Appeal
When it is time to put your house on the market, the "curb appeal" of your home is very important. The exterior of your home says a lot, and is the first-impression that potential buyers will have of your house. During this home remodel, we added additional windows and new vinyl siding that increased the value of this home. The exterior of the home looks as if it is brand new.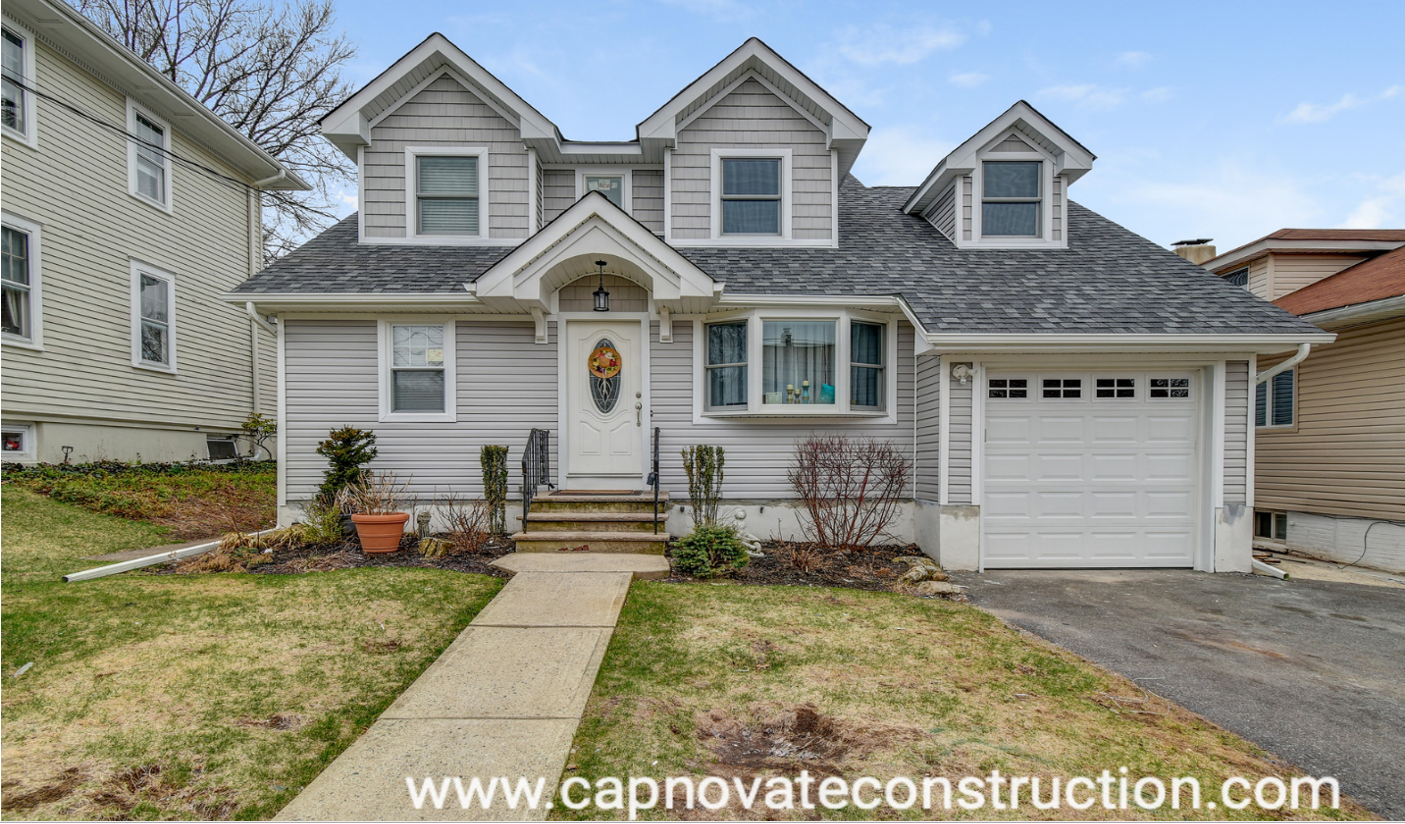 Are You Looking to Increase the Value of Your Home?
Capnovate Construction is a leading New Jersey homebuilder serving residents of Bergen and Passaic Counties. We create stunning residential properties and interior and exterior spaces in which to live and thrive. To learn more about how a home addition or remodel can increase the value of your home, contact us online, or give us a call at (201) 380-1117.